No Slowing Down: ER2 remains one of the fastest growing companies in the US
Best place
to work
AZ 2021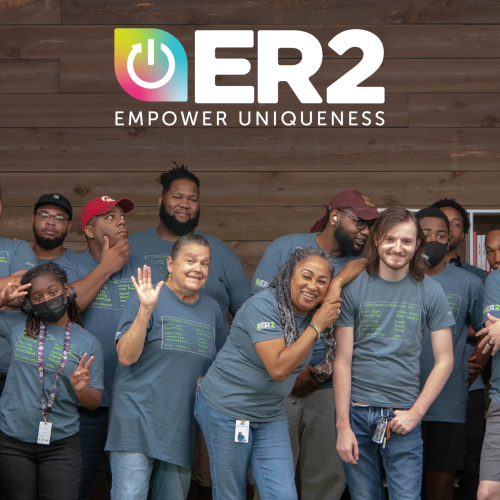 Contact:
Chris Ko
CEO
ER2 – Electronic Responsible Recyclers
730 E Southern Avenue
Mesa, AZ 85204
Ph: 844-372-0002
ER2 RETAINS STATUS AS ONE OF NATION'S FASTEST-GROWING FIRMS IN UNDER-RESOURCED COMMUNITIES
Recognition marks the 5th year in a row for ER2 among fastest-growing companies, with an even stronger rate of growth than previous years. 
MEMPHIS, TN (December 2022) – The Initiative for a Competitive Inner City (ICIC) announced its top 100 fastest-growing companies, and once again ER2 has placed among the top tier, a five-year consecutive appearance. This year's IC100 list was unveiled during an awards ceremony at ICIC's 2022 Annual Conference held virtually on December 8. The full list of 2022 IC100 award winners is available here.
Even after 12 years, ER2 posted another year of aggressive growth, both in revenue and in its number of employees. Perhaps most impressive is that the five-year growth rate also jumped 22 percent from 2021 to 2022. ER2 climbed to a rank of 26th (v 30 in 2021)  based on its growth rate of 230.41 percent from 2017 to 2021, up from 188.88 in 2021's metrics. The company was founded in 2011, and employs over 120 workers across 10 states, or a 9 percent increase over last year. This is reflective of our commitment to building a positive culture of excellence that serves our communities and our customers. 
Steve Grossman, CEO of ICIC, stated, "Businesses continue to contend with profound socio economic issues that have severely tested their ability to emerge stronger. The global pandemic, inflation, severe workforce limitations, and supply chain issues continually impact small business owners. Yet despite this challenging outlook, the Inner City 100 class of 2022 prevailed and stayed open for business. We couldn't be prouder of these heroes whose energy and optimism inspire us every day."
Grossman added, "The 2022 Inner City 100 small business owners knew that new strategies were required to deal with the seismic shifts they faced, and they responded admirably. They stepped out of their comfort zones to innovate, adapt, build resilience, and pivot with impressive results."
From 2017 to 2021, the 2022 Inner City 100 companies averaged 421% revenue growth and created 4,011 total jobs. Of these 100 winners, 50% are BIPOC-owned/led, and 50% are woman-owned/led, the latter of which is a record high-number in the program's 24-year history.
ICIC's program recognizes successful inner city businesses and their CEOs as role models for entrepreneurship, innovative business practices and job creation in America's urban communities. In a year that has brought challenges to filling new and existing roles, we are especially pleased that we can say that we continue to grow the number of our team members. 
"It is an honor to be among amazing companies that believe in the advantage of investing in the inner city communities across the country. Our hope is that other businesses accept the challenge and I have faith they will receive blessings they may have never foreseen, just as we have.," said CEO Chris Ko. 
ER2 was founded in 2011 and specializes in innovative technology life cycle solutions, catering to Fortune 1000 clients. We understand that when large organizations manage their technology assets, it can be complicated, costly and high risk. We simplify the entire process and make it affordable and secure, giving our partners the ability to manage their technology efficiently and confidently. We operate across the country, with 8 facilities from the west coast to the east coast.
At its core, ER2 desires to be a socially and environmentally responsible company that provides its partners world-class, complete IT Asset management services from installation to deployment.  Simultaneously, ER2 acts as a conduit to its partners, enabling them to make a positive impact in their community and environment. 
About Initiative for a Competitive Inner City (ICIC)
Initiative for a Competitive Inner City (ICIC) was founded by renowned Harvard Business School
Professor Michael Porter in 1994 as a research and strategy organization that today is widely recognized as the preeminent authority on the economies of under-resourced communities. ICIC drives inclusive economic prosperity in under-resourced communities through innovative research and programs to create jobs, income, and wealth for local residents. Learn more at www.icic.org or @icicorg.