Three-peat! ER2 Earns Great Place to Work Certification™ Three Years in a Row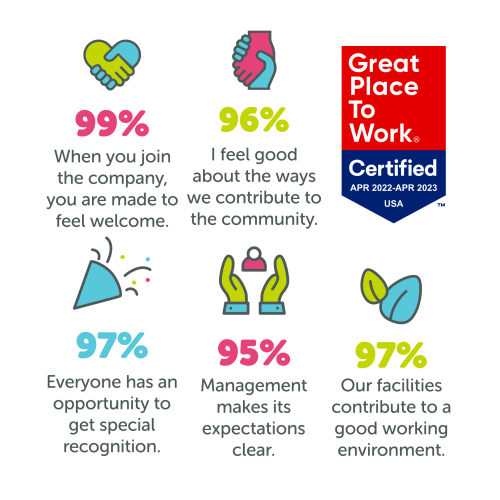 Three-peat! ER2 Earns Great Place to Work Certification™ Three Years in a Row
Despite the challenges and demands 2021 placed on employees, ER2 provided a workplace that people continue to call great.
ER2 has again been certified as a Great Place to Work®, holding the revered certification for three straight years. 
The culture of values, innovation and trust that our leaders have fostered places ER2, and its sister company Revive IT, as a highly-desirable employer. This year, 94 percent of the company's team members responded that it's a great place to work, which was 37 points higher than the national average. In addition, ER2 posted scores nearly 10 points higher than the average World's Best Workplaces, and an astonishing 34 points higher than average technology companies. 
Here are some more impressive numbers: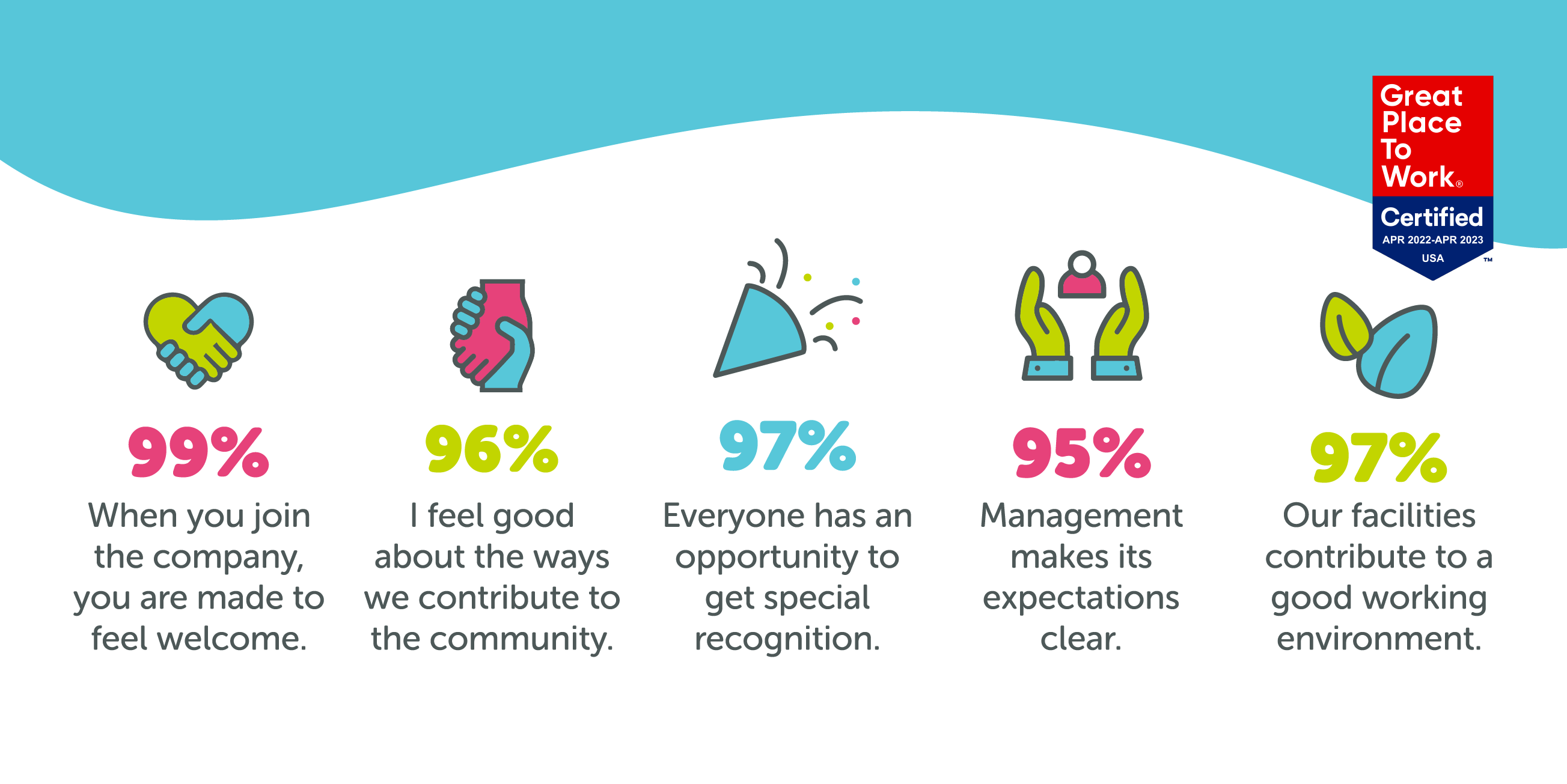 We realize that the title may seem arbitrary to some, but "great place to work" is more than a phrase; it's a measure of employee satisfaction within a company provided by our team members themselves. These metrics are gathered by Great Place to Work® and only the companies registering the highest scores make the grade. After a 2021 where supply chain issues, demand for workers, and chip shortages created unique problems for ER2, the company posted even higher positive responses than the year before.  
So just how great is great? Here are some sobering stats from the GPTW people on the average business climate across the globe.  
Equity – More than half of workers feel pay and promotions are handled unfairly; our team members rated a fair experience of 95-98 percent
Meaningful connections – A significant portion of workers report a pervasive lack of personal connection and psychological safety: 
43% believe their coworkers don't care for each other (97-99 percent ER2 team member respondents felt welcome and respected)

35% say they don't feel they can be themselves at work

45% say their workplaces are not psychologically and emotionally healthy
Purpose – A large percentage of respondents also said their work lacked meaning or failed to make a difference, a clear signal that employees still struggle to experience purpose in their work. 
Leadership – Nearly half of all employees reported weak or poor relationships with their leaders with roughly half indicating their leaders do not:
Care for them as people

Involve them in decisions

Match their actions to their words
In contrast, 91-95 percent of respondents felt respected by management, involved in decisions, and were led with clarity. These percentages also exceeded the average responses from last year's best small and medium workplaces by 10-19 points.
"As a leader, we hope that you do two things: encourage and serve," said CEO Chris Ko. "I am so grateful that our leaders strive daily to live that out. We will always have room for improvement, but it is a blessing to know our team members feel valued and loved." 
Only about half of employees worldwide are experiencing a "great" workplace according to a Global Employee Engagement Benchmark study, which gauged the state of workplaces worldwide. Conducted in the summer of 2021, the study surveyed over 14,000 workers across 37 countries to determine the average employee experience around the world. Marcus Erb, Vice President of Data Science and Innovation at Great Place to Work® outlined the grim reality of the worldwide workplace experience in a recent article, which makes this designation for ER2 even more treasured. 
Employees rated their workplace against 17 statements in Great Place to Work's Trust Index™ survey. The statements measure factors that contribute to a positive employee experience, such as a sense of purpose, innovation opportunities, psychological safety, perceptions of leaders and fairness.
So the badge proclaiming Great Place to Work isn't just a nice piece of jewelry to post on our marketing materials; it's a hard-fought badge of honor to show how important our team members are to ER2. As we redouble our efforts to empower their uniqueness day in and day out, we also feel it's something that our clients and partners benefit from and deserve. As a company, we think the world of our team, and it's truly great to see that they feel the same way about the company they are a part of.