Fostering
a Bright Future
with Tech
Fostering
a Bright Future
with Tech
ER2 donates 100 laptops to bridge the technology gap for foster children across Arizona
The tagline under our logo reads "Transforming Technology Solutions," and those words are never more brilliantly illustrated than when a simple device placed in the hands of a child unlocks the key to their future and puts a beaming smile on his or her face.
Living our values of Constantly Improving, Acting in Humility and Living a Life of Servanthood, ER2 was thrilled to partner with the Arizona Department of Child Safety (AZ DCS) to provide 100 laptops to foster children across the state. Covering approximately 75 homes, the Chromebooks filled a need where access to technology is limited at best.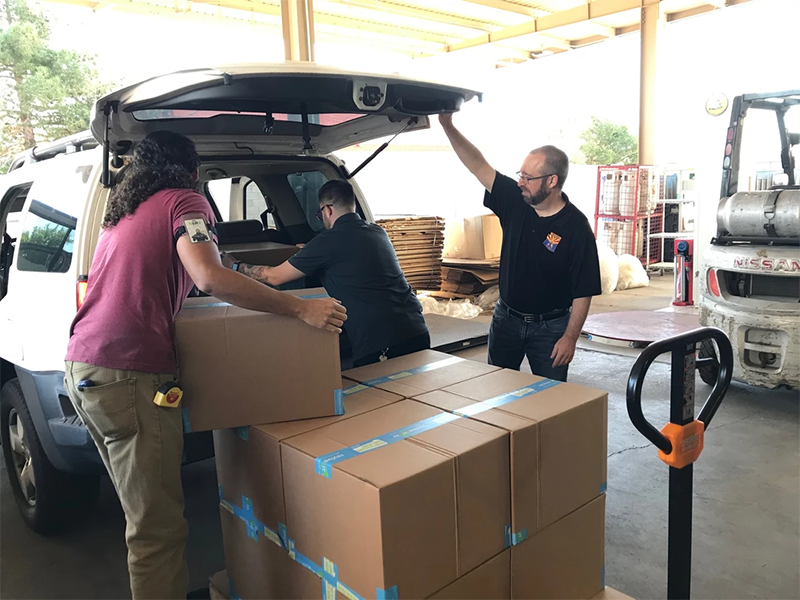 Darren DaRonco, Public Information Officer with AZ DCS, said the laptops help kids achieve a primary goal of staying connected to their classrooms, especially during these times of school closures and stay-at-home orders.
"Every kid deserves to take classes without disruptions, and tech is vital to that," he explained. "Each laptop goes with the child as they progress through their education, and when we know that 20 percent or fewer foster kids have that access to technology, this is really a game-changer."
ER2 and AZ DCS have been partners since 2018, and have been eager participants in its Fostering Achievement through Computer Technology (FACT) program, which launched in the summer of that same year. It was apparent early on that our goals to bridge the technology gap in order to provide a better future for these children were one and the same.
"Having worked in the field, it is very apparent that a lack of access to technology puts these youth at a serious disadvantage," said Gina Lidster, HR and Engagement Director at ER2. Prior to her arrival at ER2, she was a Behavioral Health Clinical Coordinator at AZ DCS, giving her a unique perspective on what donations mean to the community.
"Think about how often you "Google search" something; knowledge is right at our fingertips, but that is not the case for many children in care. They too deserve the opportunity to research when they're curious, to engage with their online classroom, and to obtain life skills that will allow them to compete in the workforce when they're older," Lidster added.
The FACT program has served 300 youth so far, and aims to change the statistic that shows 50 percent of youth in foster care never graduate from high school, often because they lack the resources and guidance to complete assignments. With the added challenge of physical separation from their classrooms and instructors, foster children are at an even greater risk to fall behind. Our shared mission to improve access to technology and therefore improve foster children's outcomes in school is what will change that.
The donation is just a part of ER2's commitment to give 10 percent of its time, talent and treasure to the community, and as there are more stories to come, we will be excited to share them.