Tech Makes
it Better in
the Bahamas
Tech Makes
It Better in
the Bahamas
We love fostering partnerships, and in this case, this one walked right into our lobby.
Frank Wilson, a fan of ours with previous purchases of his own to base his trust, was on a trip to the Bahamas when he was made aware of a need for updating technology at Old Bight High School on Cat Island. He immediately thought of ER2.
"I just felt you could help them out, it just seemed like it would be a great match," he said.
The high school, while small by any standards at approximately 100 students, has a positive and forward-looking culture to keep it competitive as students enter the world. About three years ago, it was one of five schools chosen as part of the Promethean Bahamas Development Initiative (PBDI), which allows students access to online courses. The effort has brought the possibility of college closer for many students.
Among the curriculum online: Computer Programming and Coding; Math; Physics, and SAT and AP test prep.
"Using books and pens all the time can be boring, but with technology you always want to do something different, and there's always something new for you to learn" said a student in a video produced by Promethean.
"Technology is the way forward for us," the principal explained. "We just have to find ways to make it part of our curriculum, and once we get it done, the future belongs to every student who attends this school."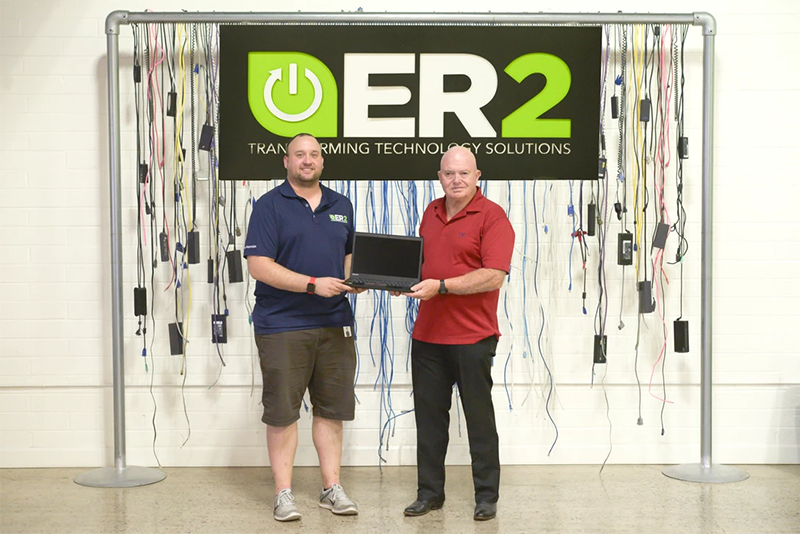 Talking with alumni and parent Felecia Russell from Fountain Bay, which is a nearby resort that has previously donated to the school, a basic idea of the school's needs was developed, and a device solution was found. Twelve Lenovo T450S laptops were built out and packaged up for Old Bight, with Wilson to courier them to the school. As the PBDI grows and expands to connect all of the country's schools across all islands with a technology bridge, the ultimate goal is to provide equitable access to all schools.
The school recently sent us their presentation to the students, and the excitement and joy on their faces reminds us of what acting as servants is all about.
"All of us have passed through this school — my father went here, my aunts went here, I went here and now my son is here," Russell told the students. "We wanted to give back to the community and show our appreciation for this school; we wouldn't have made it thus far without this school."
We couldn't be more excited to be a part of this initiative, and are grateful to partners who think of us when it comes to building opportunities, relationships and bridges.
Hope Lives sees technology as also bridging distances between those in need of care in rural areas with the peers and programs able to deliver it.
"People can't always come in for services, and technology helps us extend our reach statewide to reach out, especially with regard to suicide prevention services," Gonzalez explained. "We can help provide a whole foundation in their continuum of care