Calvary Rescue
Mission Expands
its Reach
Calvary Rescue
Mission Expands
its Reach
For so many of the people who receive a computer or other tech device, it's a welcome tool of convenience. For others, it literally is a lifeline to self-sufficiency and success in the world. While ER2 is dedicated to providing its partners with excellent service, the true servanthood we strive for comes through the donations we make to nonprofits.
Just recently, the Calvary Rescue Mission in Memphis, located two miles from our own facility near downtown, celebrated the grand opening of its new shelter. The building represents the latest milestone in Calvary's impressive 51-year history of uplifting lives and saving souls. And we were honored to lend a hand to them.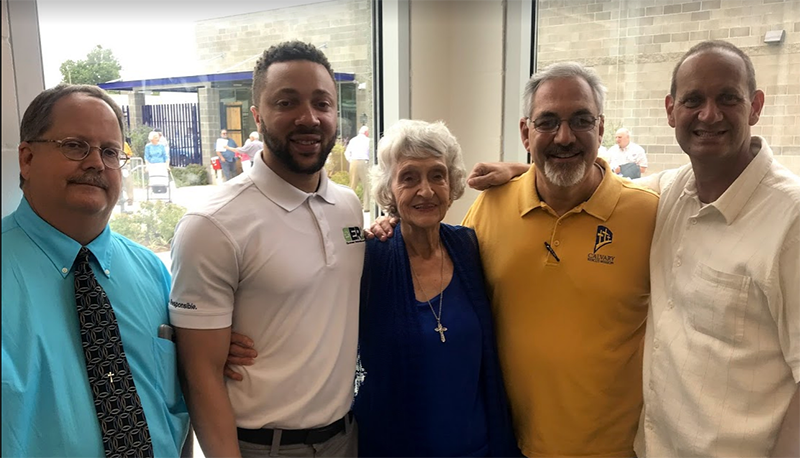 We were proud to be a small part of their new building plans, providing 10 computers, monitors and accessories along with five laptops and two printers. Director of Finance and Development Betty Hatcher, who began the ministry in 1951 with husband Milton, said the tech was "such a blessing. It serves our goal to have people become productive, providing training classes to teach residents how to do even the most basic things, like fill out job applications and create email accounts."
Calvary has been a hopeful presence in Memphis, from its early days where Milton, a recovering alcoholic, would drive the streets in a hearse to "pick up drunks," according to their website. It also explains, "the hearse had quite a sobering effect on the men and Milton was very successful in seeing some saved."
The mission has held several addresses over the years, but the multi-million dollar facility now open will likely provide homeless men with a place to call home while they rehabilitate for many years to come. With a size that is roughly 3.5 times that of its former facility, as many as 108 men will be able to stay there, with thousands more being reached throughout the year. The new building also features classrooms, counseling rooms offices, a library and a chapel.
Our proximity to Calvary is not just geographic. We also share the vision that constantly improving resources starts with people. Investing in those who need assistance lifts them to be all they were created to be, but it also lifts the entire community.